Don't Want To Know - Shoot - Psycho Man - Monkey - Crazy Tuesday World - Don't Start A Fight - I Hate It All - Lifeline - Addicted - My Dad Trashed My Submarine - The Midnight Express - Dr. Nick - Time Bomb - Statue - The Pit And The Pentagon
(Cleopatra Records)
The Sharpest Cuts 1993-2007
New US Vinyl Compilation on Gutterwail Records
Pressed in pink, green, orange & black
US 9th Nov / UK 29th Nov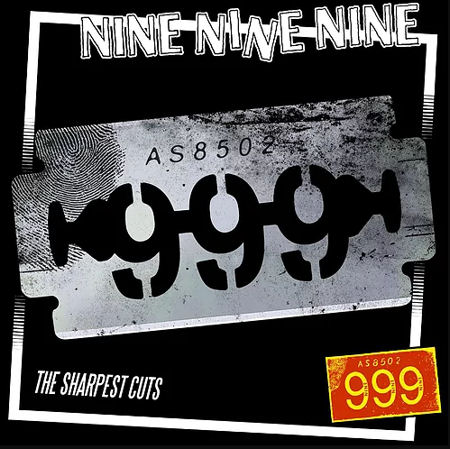 Black Flowers For The Bride - All Of The Days - Stealing Beauty - Signed Dangerous - Last Breath - It's Over Now - Absolution - Crazy Crazy Crazy - Bomb You - Gimme The World - The Avenue - Boys In The Gang (Live at WFMU New Jersey) - Nasty Nasty (Live)
Available from UK Amazon
Bootleg Tapes section updated
January 2020



999: The Albums 1987-07: 4CD boxset


(Cherry Red)



A 61 track CD clam shell box set gathering together 999's 4 album releases between 1987-07

Includes Lust Power And Money (live: extended 16 track version)
Takeover (15 tracks)
You Us It! (15 tracks)
Death In Soho (15 tracks)
LATEST PICTURES
Salty Dog Northwich 5th December 19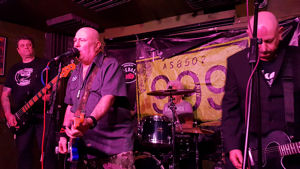 The Corporation Sheffield 10th May 19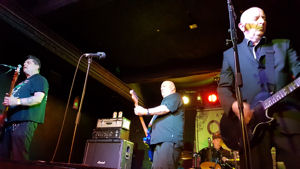 The Waterloo Blackpool 27th January 19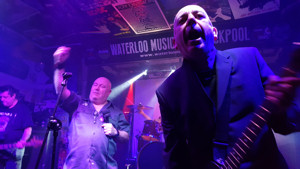 LIVE VIDEO


Salty Dog December 2019 Live





999: The Albums 1977-80: 4CD boxset


(Cherry Red)



A 59 track 4 CD clam shell box set gathering together all of 999's releases between 1977-80

Includes round-up of non-LP A and B-sides and rare, compilation-only, cuts



999: Emergency In Darlington


(Secret Records)




CD / DVD



Re-release of Nasty Tales CD / DVD (Cleopatra Records)

Great live show!!!






999 feature on Punk Rock Halloween:


Loud, Fast & Scary
with 'Everyday's Like Halloween'
(Cleopatra Records)

Also includes tracks by Anti-Nowhere League, UK Subs, Reel Big Fish, Sylvain Sylvain, The Vibrators, The Members, The Adolescents & loads more.

Record Store Day 22nd April 2017
Live & Loud LP re-released on 180 gram yellow vinyl. 1000 copies.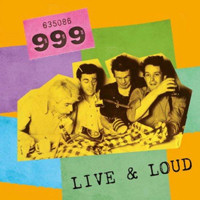 This unofficial LP was originally issued on Link Records in 1989.
Recording from KALX radio broadcast Keystone Berkeley, USA 10th March 1980


Check and the official website & local venues for coronavirus cancellations

August
Sat 8th Rebellion Festival, Blackpool

October
Sat 10th Victoria Halls, York
Sun 11th 02 Academy, Sheffield
Fri 16th The Steamboat, Ipswich
Sat 17th The Dublin Castle, London
23rd Victoria Bikers Pub, Coalville
24th Redrum, Stafford

November
Fri 13th The Continental, Preston
Sat 14th Don Memorial Bar (at The Mobey Grape), Stockton on Tees

Note: Please check with venues to confirm the dates, times etc.

Nick Cash on PlasmaMusic TV
Vive Le Rock Issue 38
999 - The Full Story. Interview with Nick Cash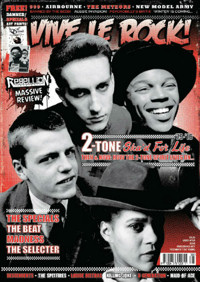 Issue sold out! But you can still read it here...